Appearance Reading



This is a method for conducting a reading about appearance and/or disappearance. The reading is about the recipient's sense of revealing, and the reading itself is a revealing.

It needs two people. You and one other person.

You, the reader should invite the other person to lie or sit comfortably and close their eyes if they want.

Select one of the following images at random (for example ask the person lying to chose a number between one and ten). Do not show the images to them.

Describe the image as if the person you are talking to is one of the people in the image. For example "you are sitting outside on a rock...". Start with what you can see and then move on to what you, the reader, can't see (e.g. what the person in the image can sense or feel, what is beyond the frame, what happens next).

Then finish but don't reveal the image.



1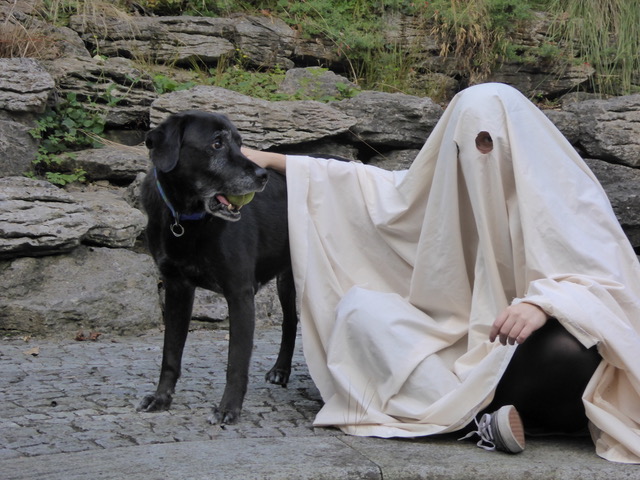 2



3



4



5



6



7



8



9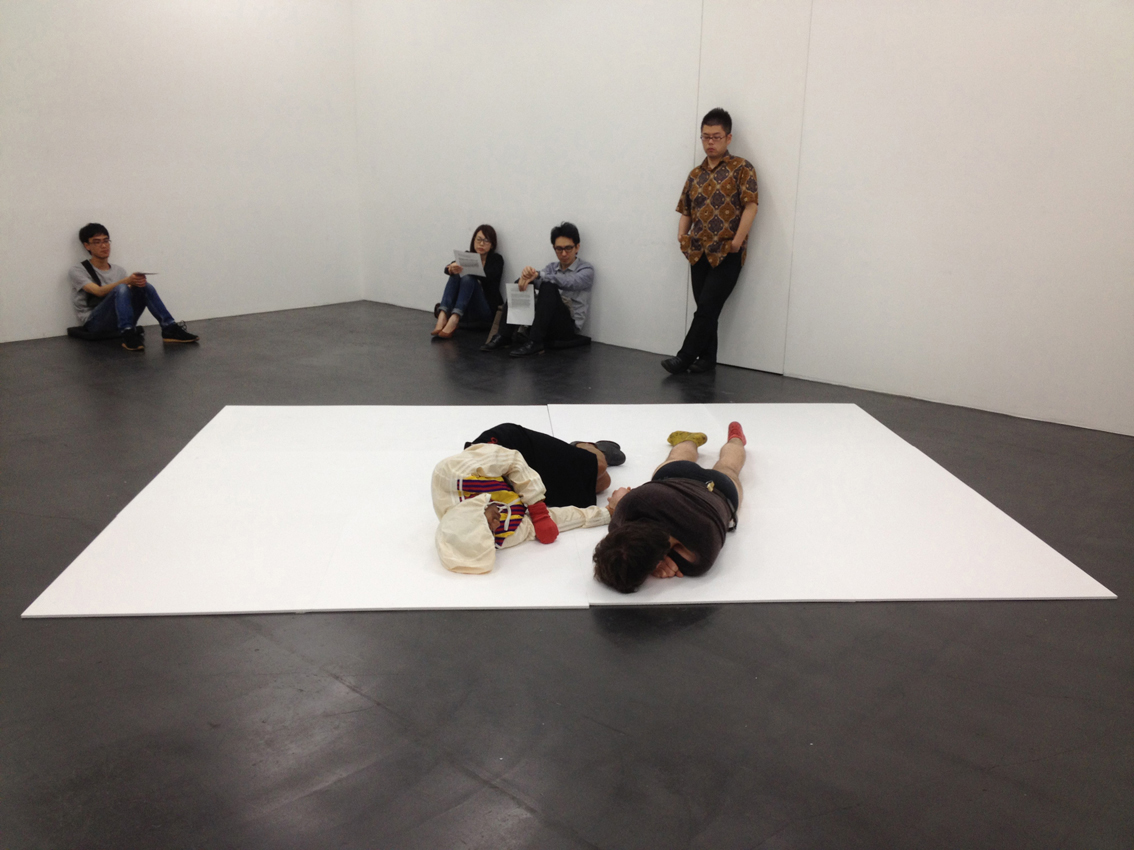 10



[1] Moreno Solinas. From Andante (2017) by Igor and Moreno. Photo by Alicia Clarke.

[2] Being Here or There (2015) by Channing Tatum.

[3] The Show (2017) by Rowland Hill. Photo by Zinna Mac-Eochaidh.

[4] WanTanaMoBabe (2017) by Rukeya. Image by Rukeya.

[5] YAYAYA AYAYAY (2017) by Ultimate Dancer and Robbie Thomson. Photo by Jana Rumley.

[6] Samir Kennedy in Looks like god left the phone off the hook (2018) by Samir Kennedy and Sam Williams. Shot by Paul Bates. Make up by Elle McMahon.

[7] Time to Disappear Kids (2019) part of The Elsewhen Series by Theo Clinkard and Leah Marojević. Photo by Roswitha Chesher.

[8] Figs in Wigs. Photo by Rosie Collins.

[9] Ruth McCartney and Hamish MacPherson in It is urgent that we take our time (2019) by Hamish MacPherson.

[10] The Ambien Piece (2017) by Trajal Harell. Photo by Mina Mishimura.

Developed at 'Obscure, transparent, opaque and fake: Reading and inventing dance and bodies' Residency Workshop with Jennifer Lacey and Valentina Desideri 1st – 4th July, Roehampton Dance, Roehampton University, London